Mother & Baby Yoga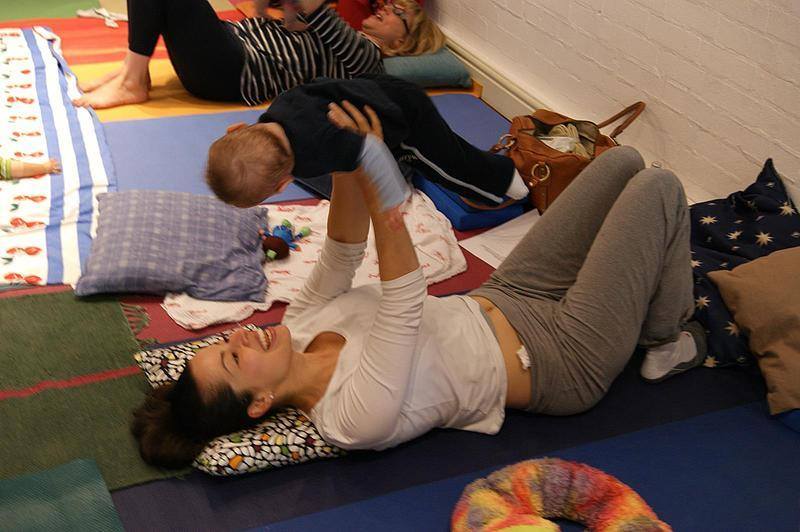 These classes are for you if you have recently had a baby and want to:
Restore your energies through simple breathing and relaxation practices

Gently strengthen your pelvic floor and other core muscles

Manage aches and pains by developing awareness of your posture and helpful stretches

Have special bonding time with your baby by learning simple holds, massage and baby yoga moves

Meet other mothers in a relaxed and supportive atmosphere
You can join as soon as 2-3 weeks after birth if you feel ready to come. Wait until after your six week check if you had a caesarian birth. The classes are for young babies up to pre-crawling, but please don't enrol a baby who is already mobile. Please read this information sheet for more details.
When:

Tuesdays 10-11.30am for babies from 3-4 months up to pre-crawling (please don't enrol a baby who is already crawling)

Tuesdays 11.45-1.15pm for newborn up to 3-4 months

Thursdays 12-1.30pm for babies from newborn to 6 months (please don't enrol a baby who is already crawling)

LATEST NEWS: The next block starts w/c 6th November at a cost of £50 for five sessions- book now to reserve your space.

You can reserve your space for the next block online. Please don't leave it too late as spaces are limited.

For a printable version of the dates click on Teaching dates


Where:

All classes held at Stonemonkey yoga studio and cafe: 22 Binswood St, Leamington CV32 5RN


Cost:

Will vary depending on length of block. Ranges from £50-£70 for five-seven week block payable in advance to secure your place: